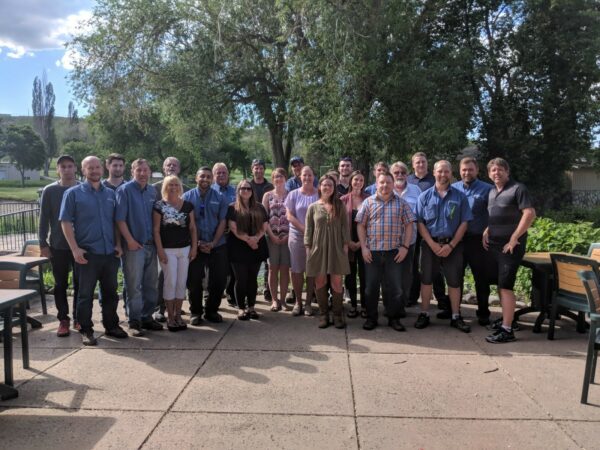 Corey Care took the stage to the tune of Tom Pettys' "I won't back down" Thursday Afternoon in front of a packed room at the Vernon Golf & Country Club in Vernon, BC. Standing between the "Better Service - Better Systems" Banners he addressed the audience, reflecting on why Care Systems Services Ltd. was started. "Manon and I started this because we believed that the we could deliver better service than anyone else in the market", he said. "Today, we are investing in the company and giving our employees the tools they need to be the best in the industry", he committed. With that he launched Care Systems Services Ltd. Quality initiative "It's the way We Work".
"Our customers have come to expect great services from us and we are well known for our excellent maintenance", described Service Manager, Daryl Smith. "We get very positive feedback from our clients", he added.
"It's the way We Work" is a program that gives the customers & employees control over how the services are delivered and controlled. It embraces Root Cause Failure Analysis techniques that produce realistic & controllable change - improving the quality of service delivery to our customers", explained Sales & Marketing manager, Ryan Cramer.
With every employee signing their commitment to Quality on the Care Systems Service Ltd. banner the event concluded with a dinner and team photo along the swollen Vernon Creek.
Sharing is Caring
Share this on your favourite social media networks