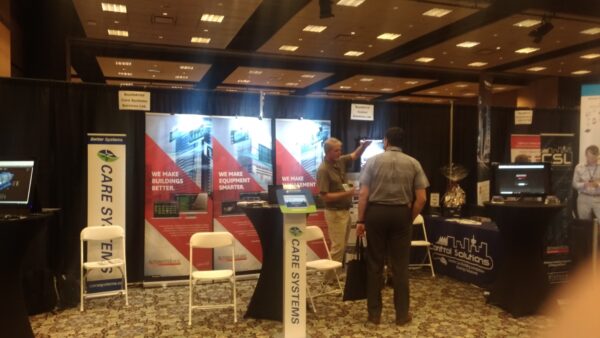 Care Systems Services Ltd. (CSSL) hosted booth 109 at the CHES trade show in beautiful Penticton, BC this last week.
"The CHES trade show is always well organized, it is a great way to network with people in the industry", says Murray Short, Account Manager at CSSL.
"The Process Starts Here...", said Ryan Cramer, Sales and Marketing Manager. "We believe in letting the working man win the day by giving them enough information from the BAS to decide how to plan for maintenance."
By using your BAS as a digital Cockpit you can interpret the information and avoid forced outages.
"Forced outages are dangerous...", said Cramer. "When you send someone to site you want to know what failure mode you are up against and if the person you are sending has the right skills, tools and parts to execute the job safely and on time."
By partnering with Care Systems Services Ltd. you are getting the best in the industry.
Sharing is Caring
Share this on your favourite social media networks