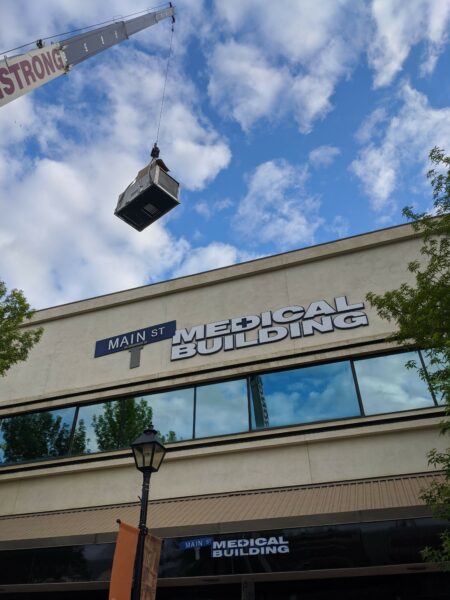 "Availability is everything!"
Main Street Medical recently called Care Systems Services Ltd. to diagnose why a Roof Top Unit was not firing. Within 30 minutes our Journeyman Refrigeration Tech was on site with tools to diagnose the issue and repair it. At the same time they inspected several other units only to find a cracked heat exchanger on RTU-9. They locked out the gas valve and reported that it could not be repaired due to its age.
We are in the process of installing the new unit.
When you hire Care Systems Services Ltd. you are getting the best in the industry.
Sharing is Caring
Share this on your favourite social media networks